Welcome
Welcome to Tri-State Shiba Inu Rescue. We are a small State of Ohio Non-profit located east of Cincinnati. Our mission is to save, rehabilitate and rehome abandoned and neglected dogs primarily of the Shiba Inu breed in Ohio, Kentucky, Indiana and West Virginia and any other we are capable of reaching.
*** Emergency Please Help***
How can y'all Shibaholics and dog lovers help stop puppy mills??? By HELPING us rescue 43 precious furbabies, this weekend!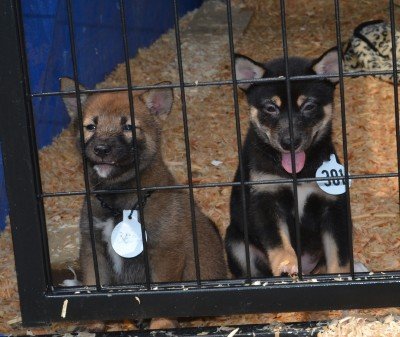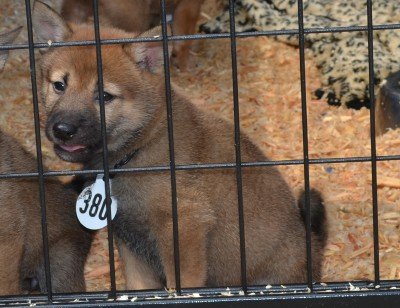 We need your help ASAP, we have to raise the money this week! We are trying to save as many of these 43 furkids as possible, from the vicious cycle of puppy mill breeding. Our greatest need is donations – please help if you can!
Tri-State Shiba Inu Rescue Inc. is teaming with Midwest Shiba Inu Rescue, Save Me Scout Rescue, and another anonymous rescue organization to rescue 43 Shiba Inu from a breeders' auction on Saturday, November 1 in Missouri. In addition to studs and BABY PUPPIES, there are several pregnant females and nursing mothers included in the auction that MUST be pulled! TSIR will have 2 of our own on hand at the auction, Pam Peterson and Robert Norris, to bid on and transport our new pups back to Ohio. As you can imagine, it takes a tremendous amount of money to purchase and transport our rescued dogs. This is NOT an Amish auction, but rather the sale of the "assets" of a USDA-licensed breeder who is going out of business, a second breeder that is getting out of Shibas and a third unknown breeder.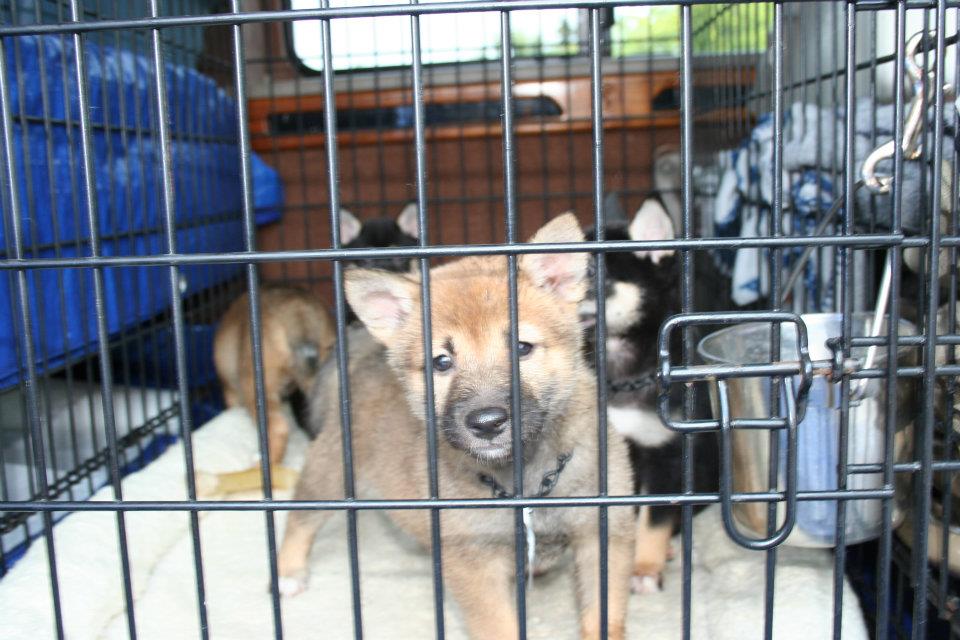 While you may object to the buying of "puppy mill" dogs, (we agree and hate giving these people money) we feel compelled to get as many dogs as possible "out of circulation" from other mills who will bid on them. We are creating a separate fund for veterinary expenses only (money specifically earmarked "not for use in auction bidding") for folks who want to contribute and help but would rather help in that way only. Click on our PayPal "Donate" button our website. Donation via check can be mailed to Tri-State Shiba Inu Rescue, Inc., 1288 Bees Run Rd., Moscow, OH 45153. Please send us an email info@tristateshiba.org so that we know to expect your donation.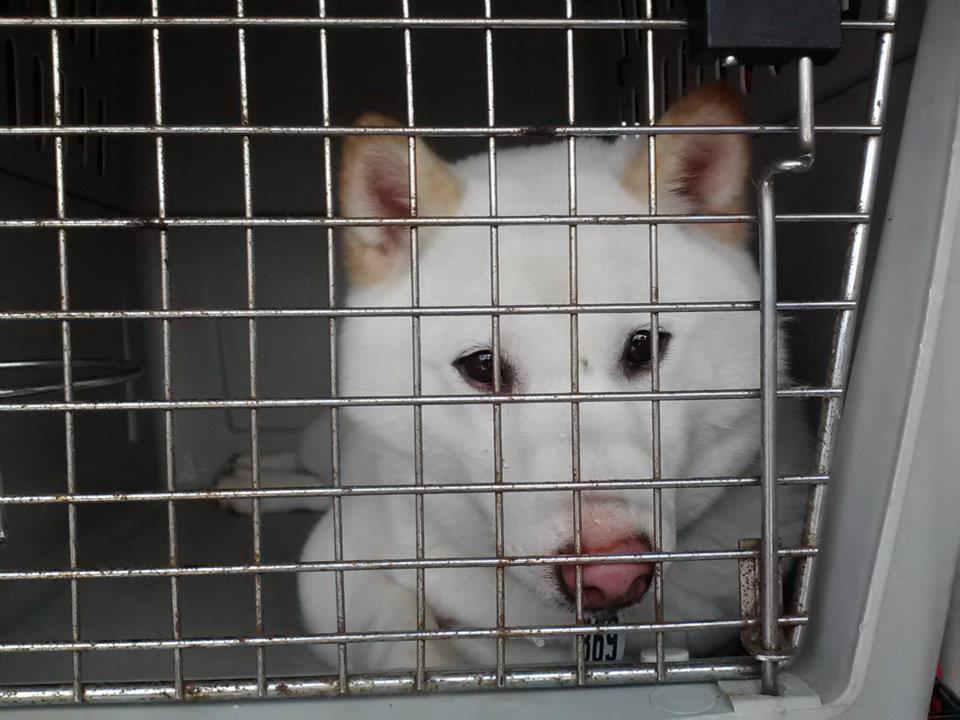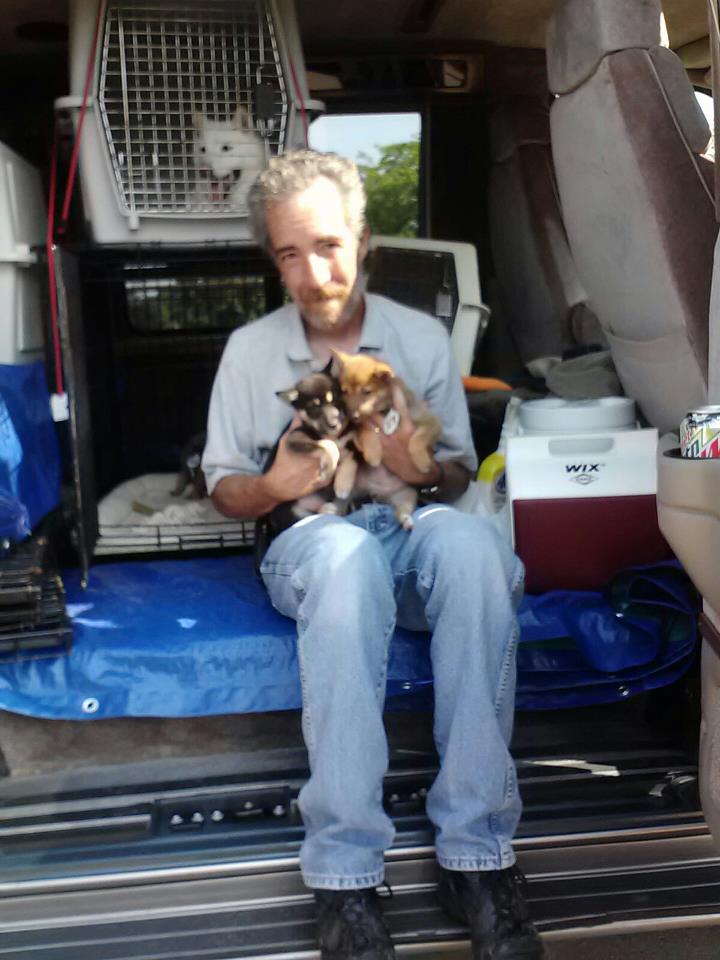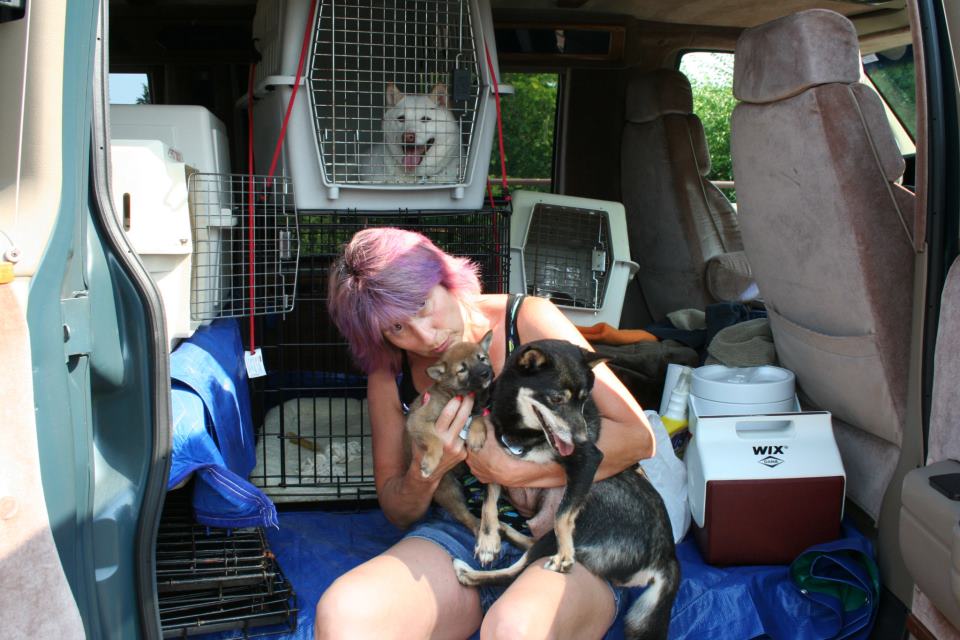 Once we get all our pups home to Ohio, we can begin vetting them, seeking foster homes, and hold an Autumn-themed naming contest! Posted are a few pictures from the last auction we were at and able to save 13 of our beloved Shibas. Please note the bolt cutters we had to use to cut the chains off of the 7 WEEK OLD BABIES necks!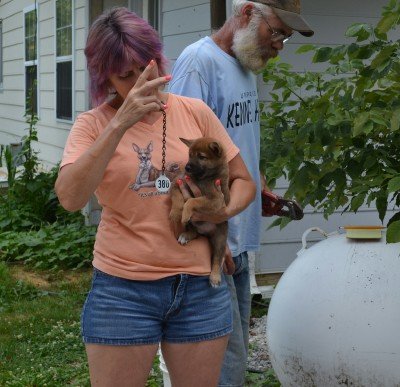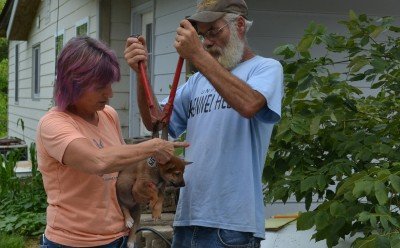 If you're wondering exactly why "puppy mills" are bad, check out this link https://www.dosomething.org/facts/11-facts-about-puppy-mills
Please Share & cross-post! AND please pray that we can save them all.